Online certificate creator
Use our online certificate maker to customize and download an awesome certificate for your employees and students to recognize their recent achievements. Choose a design from our collection of ready made certificate templates, all you have to do is fill in the blanks, and voila!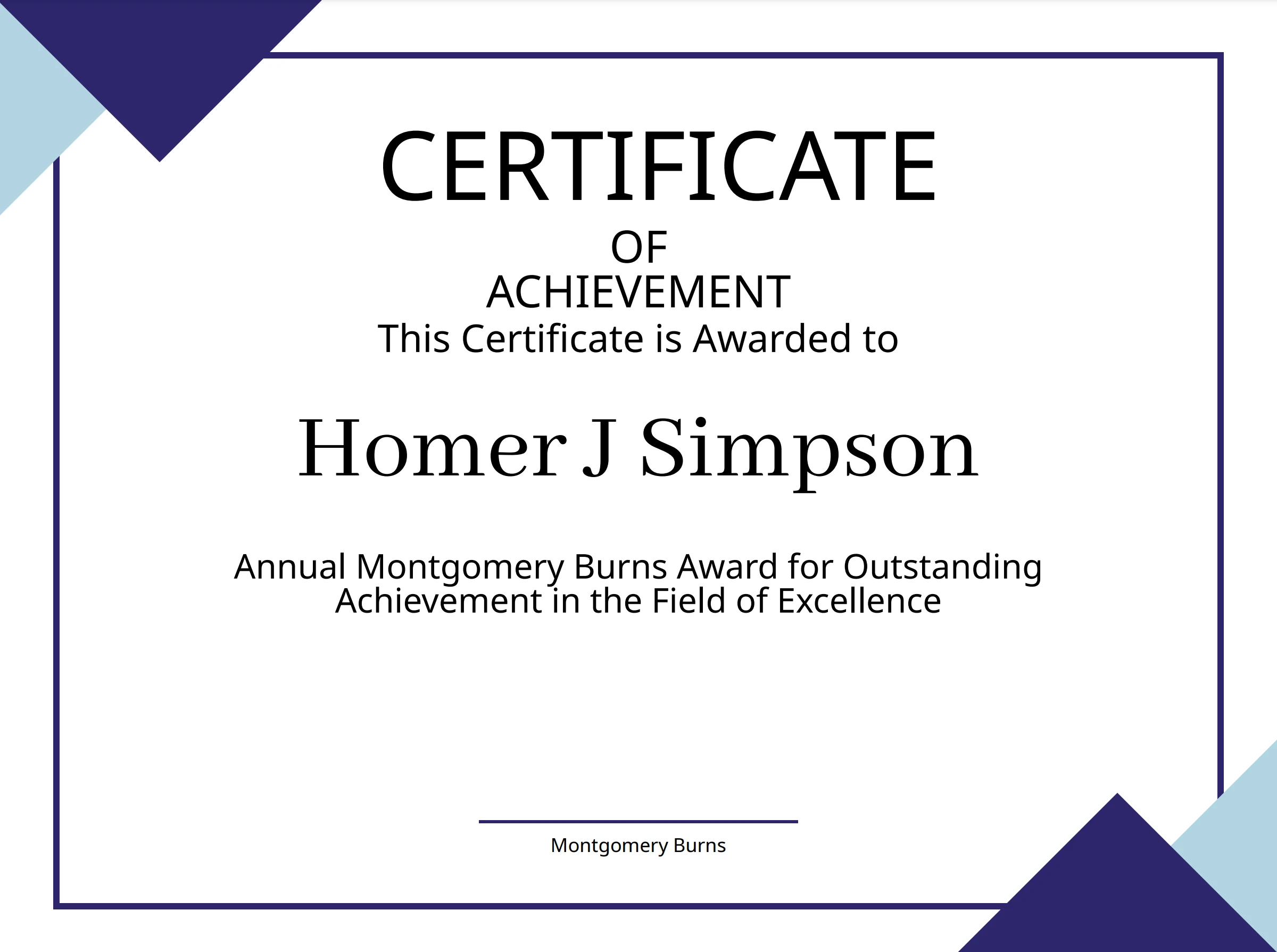 PDF Certificate maker
A digital certificate is a great way to recognize a person achievements such as completing an online course, a webinar or even being the top employee of the month.
With Snapsbrew completely free certificate maker you can generate custom high-quality PDF certificates in justa couple of seconds.
How to make a PDF certificate
Select a design
Select your favorite design from our top certificates selection
Fill with the awardee name
Fill the below form with the names of the award, awardee, and awarder
Print certificate
Hit the "Generate certificate" button and print your custom certificate
More than certificates.
Automate your marketing.
Snapsbrew is the top solution to generate hundreds of media assets like online certificates, social cards, instagram stories, and so much more.
Start free trial
Frequently asked questions
What can I use an online certificate for?

Online certificates are a great way to congratulate and recognize a person achievements. These are generally used to verify that a person completed an online course, a webinar, and more.

How can I generate an online certificate?

Generating an online certificate is as easy an. First you have to select the template you want to use from our extensive library. Secondly you have to fill the inputs with the awardee name, awarder, and award title, and lastly, click the Generate Certificate button. There you have it, a completely custom certificate for you.

How many certificates can I generate?

You can generate all the certificates you want. If you need to generate hundreds of certificates, take a look at our paid application to generate custom certificates on demand.
Take your marketing a step forward
Start your free trial today.
Automate repetitive tasks that could be done by a computer. Focus on things only you can do.
Sign up for free